I believe it was Mr. Farmer's fourth successful fodder harvest that was wrapped up last weekend. For me, the fodder making time means being on standby with my ladle. The men working on the fodder were once again successfully served their food and coffee, for the last time this year.
By the way, the company that I work for, Best-Hall, has covered a couple of bunker silos in Kannus. They look big and fancy and fit the countryside scenery nicely. The longer hall (100x25/8 m) is used for storing fodder, while the shorter one (48x25/8 m) is used for storing stuff like bedding. And, should the storage space run out, the Best-Hall buildings can be conveniently expanded lengthwise, all the way to the village if need be.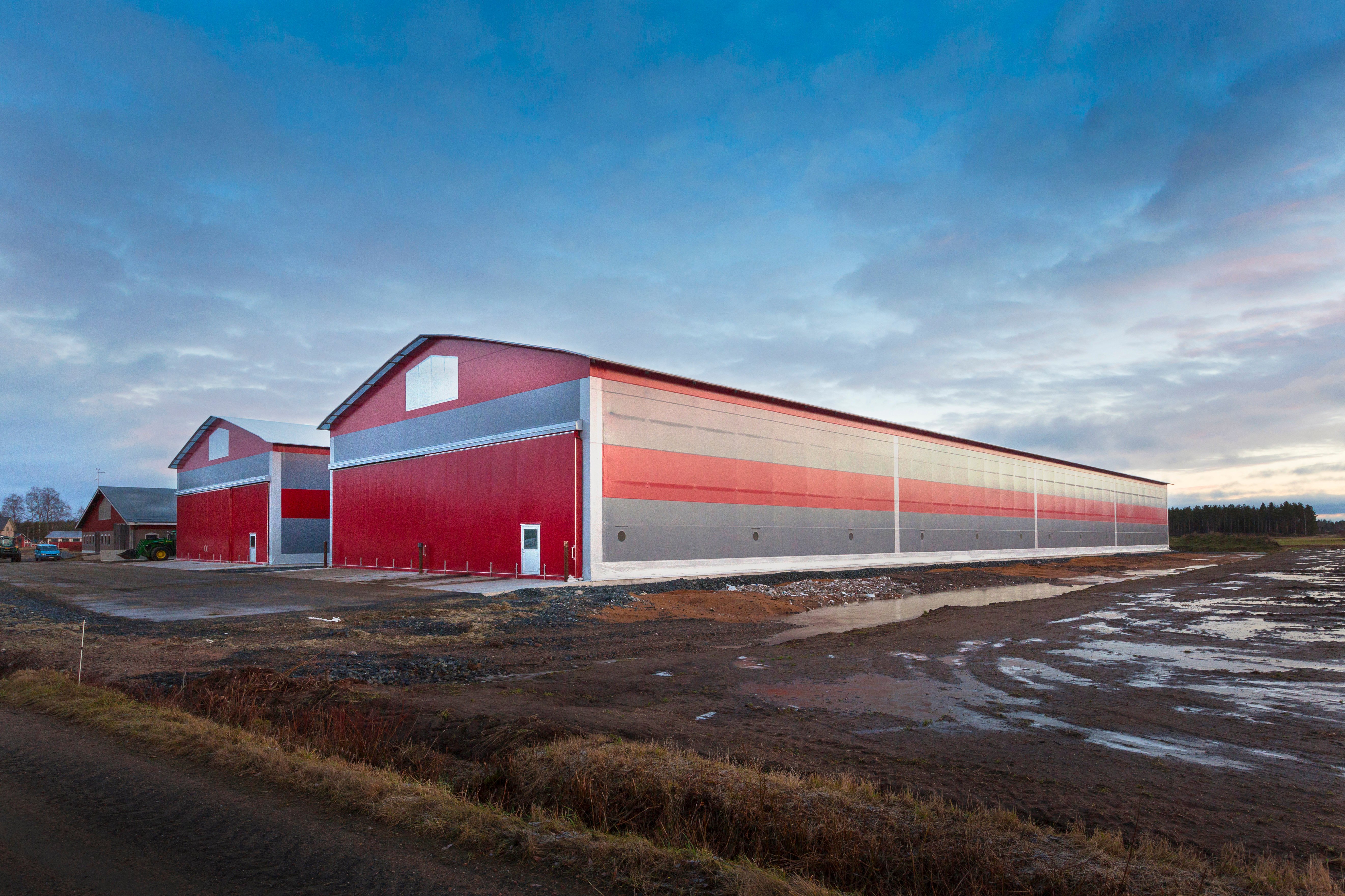 'Til the cows come home
Mr. Farmer is dreaming of a new cow barn (read: a Best-Hall one). As a person, he is brave and reform-minded, as well as an advocate for domestic products. However, the investment is not yet timely.
One customer who asked for a price quote on a cow barn later told me that ours was more affordable than our competitor's, but the customer was hesitant to be the first one to buy a Best-Hall cow barn. In other words, the biggest obstacle was a lack of example. And that's how it goes. If you don't have an opportunity to check out how the cow barn works in practice, you start to think if there's something you didn't know to take into consideration. At the end of the day, the hall itself (the walls, the frame and the roof) comprises only a small portion of the overall costs. Even large savings in the hall price do not substantially lower the total costs of the building project. Should the building turn out to not work for some reason, the setback would be major.
I guess you could say that agricultural construction is one of Best-Hall's newest ventures, and even though the first cow barn (48x26/4 m) was built in Switzerland back in 2007, the next one (60x24/3.5 m) wasn't built until 2014 in Toholampi, Finland. By the way, the building equipment was designed by Pellon Group.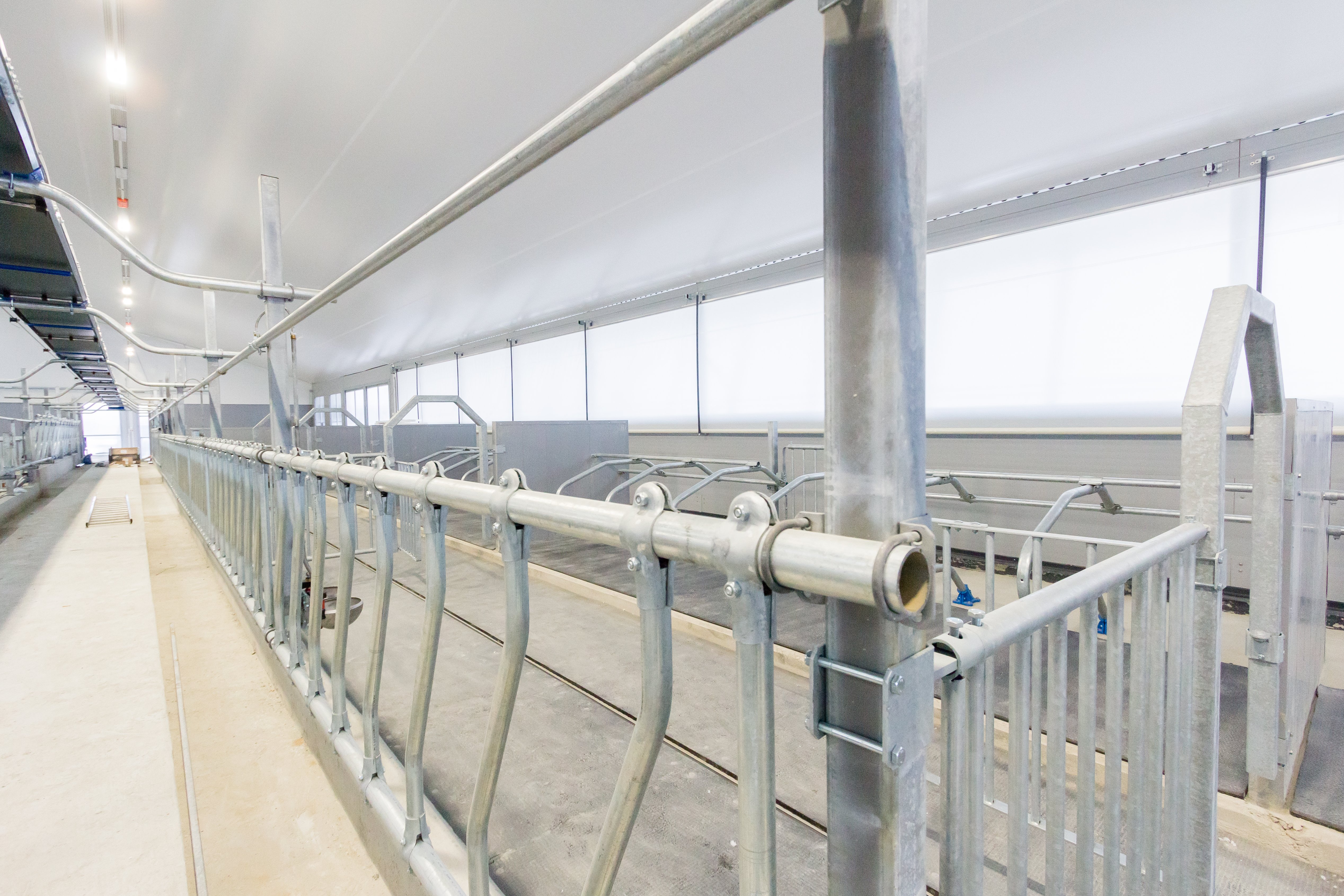 But fear not! Last year, we delivered one hall (25x16/4 m) to serve as a cold barn for dry cows in Utajärvi, as well as two halls in Loimaa: one to serve as a cold barn (45x36/4 m) for heifers and one as a manure storage (36x35/4 m). A big thanks to these bold pioneers!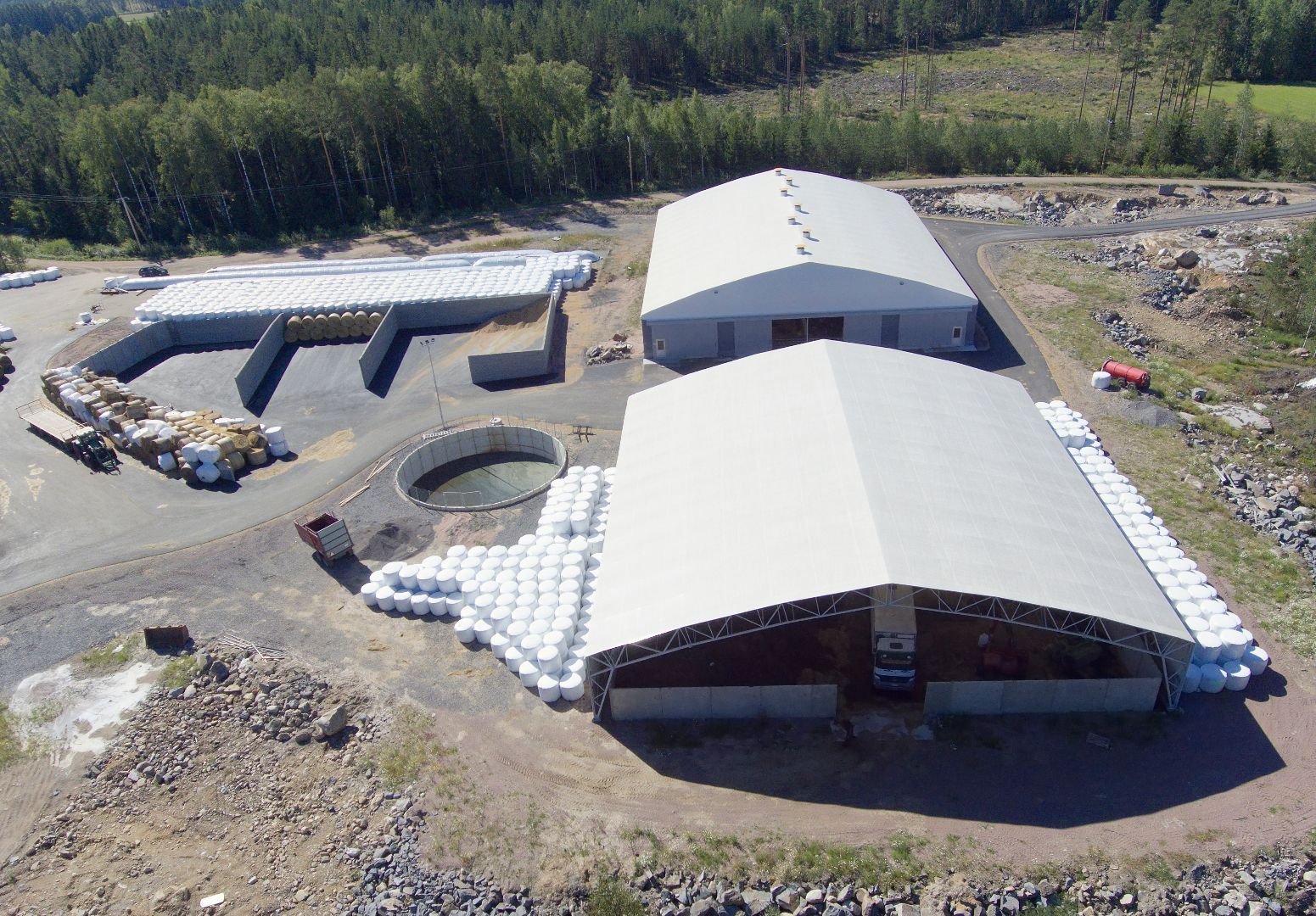 Small farms are slowly disappearing from the countryside and being replaced with less frequent but larger-scale agricultural construction. As a side note, Best-Hall has delivered an up to 80-m-wide pillarless hall across the pond to the US.
Because a cow barn is a work site, special attention must be paid to its practicality, and this is known best by the user. For this reason, the intended use of the hall is always taken into consideration in the design and the material selections. After all, a Best-Hall building can be repurposed, and it can be moved entirely if necessary or sold should the farm cease its operations for some reason.
Finally, some facts:
Best-Hall is a FINNISH hall supplier. This year, our domesticity rate was approximately 90%.

guaranteed to be a safe choice (the frame is always built for the local wind and snow loads)

the powder coating of the frame takes the barn conditions into consideration

the frame can be protected further with interior cladding or protective walls

the fabric-covered building does not burn; instead, the covering melts at the fire, sparing the animals from the flames

the building is entirely pillarless, so its equipment and functions can be designed freely

the translucent roof fabric creates cost savings, especially in summer

thanks to the slipperiness of the covering fabric, snow falls off the roof easily

quick asphalt foundation, but a concrete foundation can also be built

the entire package from one supplier: sales, design incl. building permit images, production, transport and installation

service and maintenance for the entire life cycle of the hall, including as hall repairs, covering changes and transfers

Best-Hall has a total of around 5,500 halls under its belt in Finland and abroad, as well as 45 years of experience. Not bad! If you're still not convinced, why not give these a read: From test tracks to swimming halls and From Northern Norway to Antarctica

you can help guarantee that the Finnish farmer's bride will continue to have work in the future ;-)

and for all you folks who get your kicks from directives and whatnot: we also have the ISO 9001, 14001 and 45001 quality management systems and the right to use the CE marking, and we are a Reliable Partner (Vastuu Group).
Best-Hall buildings can also be used as riding halls, sheep barns, potato storages or machine halls, for example. We have plenty of experience with those as well. And, of course, we have supplied halls for fodder use as well.
If you're interested in our Best-Hall buildings, we have a several first-class representatives you can turn to for more information about these fabric buildings.
PS: We do not manufacture fabric buildings smaller than 300 m2 for production-related reasons.