The quality, safety and durability, material selections, staff wellbeing and work safety of fabric structures and construction – responsibility should be expected from the constructor throughout the lifecycle of the building. Environmental impact assessment is only one aspect under the constructor's umbrella of responsibility.
A responsible constructor will establish the lifecycle environmental impacts of construction in the planning phase. The broad perspective provided by this calculation, from the manufacture of raw materials all the way to the energy consumption and demolition of the building, will help the constructor select the most environmentally sustainable options.
A responsible constructor must take care of quality management systems, standards and certifications, such as a certified ISO 14001 environmental system, in their operations. However, to many purchasers these are not enough.
"Low emissions are a key aspect of responsibility, and it is emphasised today in conversations with customers. We at Best-Hall verify the lifecycle-spanning environmental impacts of our buildings with a detailed carbon footprint calculation.
Many customers want to make sure in the offer phase that our solution is low-emission and know how we will implement the building with a minimal environmental load," says Sales Manager
Safety at the core of responsibility
Another key principle steering responsible fabric structure construction is safety. Fagernäs from Best-Hall points out that the owner must not lose any sleep over their building even if the weather conditions become extreme.
"Durable European materials, accurate building-specific structural calculations and qualified professionals in all work phases guarantee buildings that are safe for their users."
The steel frames of Best-Hall buildings are made in accordance with the EN 1090-2 standard, and the steel structure of every building has a CE marking. The company's design calculations follow strict regulations. The quality certification and system criteria are audited and confirmed on a regular basis.
The fabric structure constructor also bears a large responsibility for ensuring work safety. To customers ordering a fabric structure, worksite safety can be seen as projects that stay on schedule and assurance – the customer does not have to worry about the safety of the people moving about on their property.
Best-Hall promotes occupational health and safety in a determined manner, as evidenced by the company's ISO 45001 management system certificate. Years of work by the company's entire staff has halved the number of occupational accidents and reduced the amount of sick leaves. For example, in the surface treatment of steel frames, the company has switched from spray painting to powder coating, which is both ecological and safe to workers.
All in all, work safety should be transparent in all companies in the construction industry. Fagernäs says that Best-Hall has taken openness very far – all employees get to examine the outcome and record any work safety observations, environment and quality observations and development ideas via an application.
"We put monitoring information on display on a weekly basis. It is very important that we take the time to develop our work safety and quality, and that these aspects can be seen in our everyday operations. That way, everyone understands their significance."
In the driver's seat in terms of the responsibility of construction
Being Finnish is a competitive advantage in construction, and its significance is growing. Construction businesses employing people in Finland bear a significant economic responsibility locally, regionally and nationally.
Best-Hall has been employing Finnish professionals and experts for nearly five decades. Even though Best-Hall is a strongly international company, its products are manufactured as Finnish labour at its own factory in Kälviä, Central Ostrobothnia.
"Our domesticity rate is very high, and we have also been granted the Key Flag Symbol. Because we have our production in our own hands, we are able to guarantee the realisation of quality and responsibility to our customers," Fagernäs comments.
Fagernäs points out that even though Best-Hall is a pioneer of responsibility with regard to fabric structure products, the company still has work to do. The responsibility of a constructor must be assessed not only through its products, but also through its operations.
"For example, we have recently commissioned a solar power plant, which is only the beginning of a long journey. We must also remember to look in the mirror, as we as a company consume an enormous amount of energy. We want to act as a promoter of responsibility in the construction industry, and we are currently thinking about how we as a company can achieve our carbon neutrality objective. We do not take a backseat in this regard," Fagernäs states.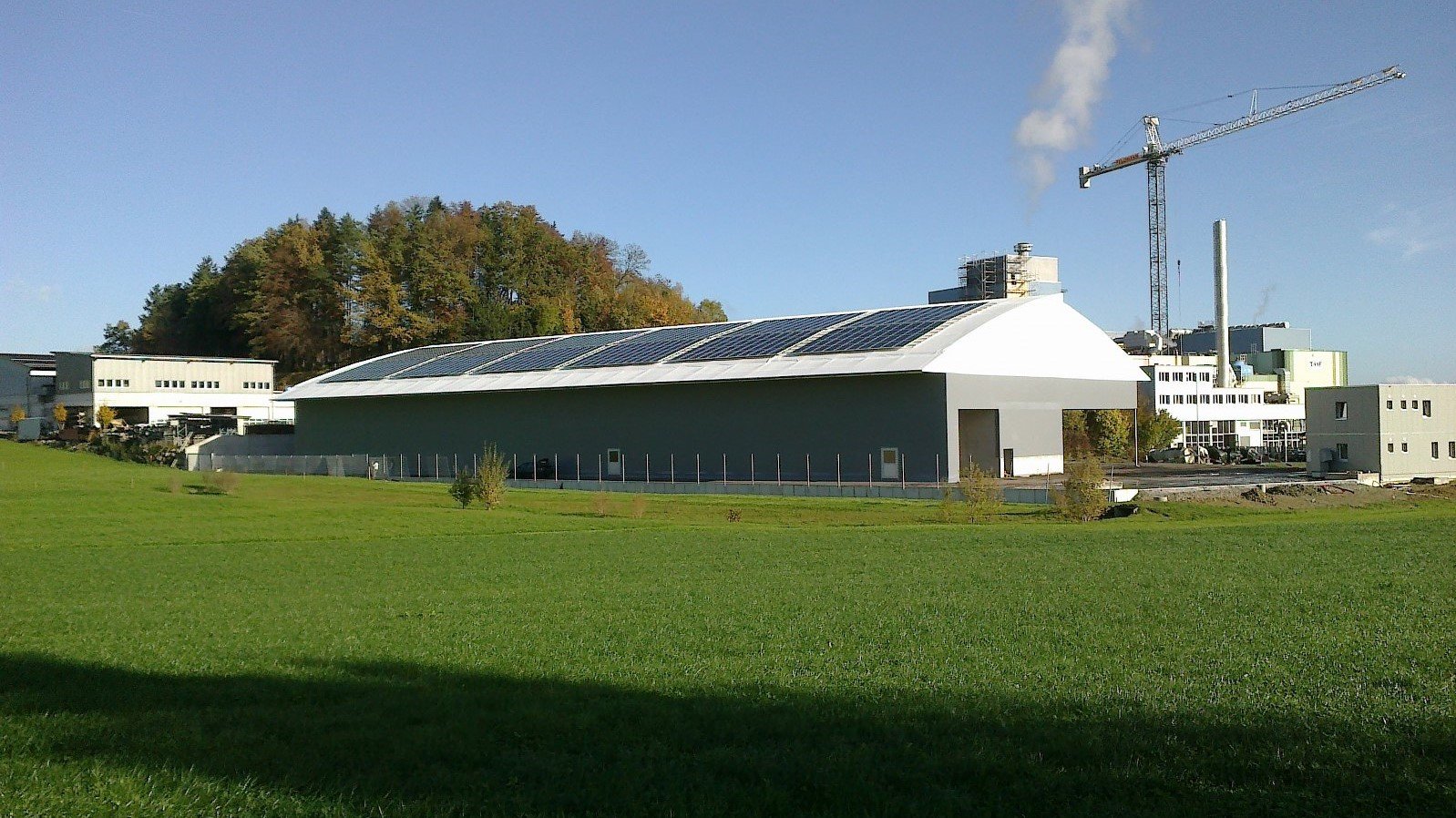 These are the components of responsibility in fabric structure construction
The lifecycle-spanning environmental impacts of construction are established in the planning phase
A detailed carbon footprint calculation regarding the lifecycle-spanning sustainability of the building
Certifications, quality management systems and standards and their regular audits steering operations
Ensuring the user safety of fabric structures is a high priority to the company
Only high-quality and durable materials are used in construction
The company takes care of production and worksite safety, as well as staff wellbeing
The company bears economic and social responsibility by taking care of the profitability and competitiveness of its business activities, thus also ensuring the preservation of jobs
The company's operations and selections create jobs in Finland
Read more about the subject: