The time between identifying a need and that need becoming a reality is often very short and immediate solutions are required. This also applies to construction and space requirements: a new warehouse or production facility is needed immediately. Fortunately, quick solutions are also available.
When you clinch a big deal or a warehouse building full of goods gets damaged in a storm, you cannot just wait around for a new building. We are aware of this, and therefore in urgent cases, a Best-Hall building can be ready for use within a couple of months.
When your schedule is tight, above all it is important to move quickly forward, avoid unnecessary problems and complete the project in one go. However, there can be no shortcuts in the design process, not even in urgent cases, as guaranteeing safety and functionality requires that the building site and conditions are taken into account in structural planning.
To move smoothly forward with the building design process, I have compiled a list of things that you as the client can help us with.
1. Have a building permit ready
The most common issue slowing down a building project is the lack of a building permit. It is worth initiating a preliminary permit process with the municipal authorities as soon as you start thinking about building. The construction of a steel-framed building always requires a permit and often also an approval from fire authorities. Acquiring a building permit may take up to several months in certain municipalities, so the process should be initiated as soon as possible on the basis of indicative information. The permit application may be complemented and specified later in terms of design drawings and appearance. We can also help and provide advice on building permit applications as needed.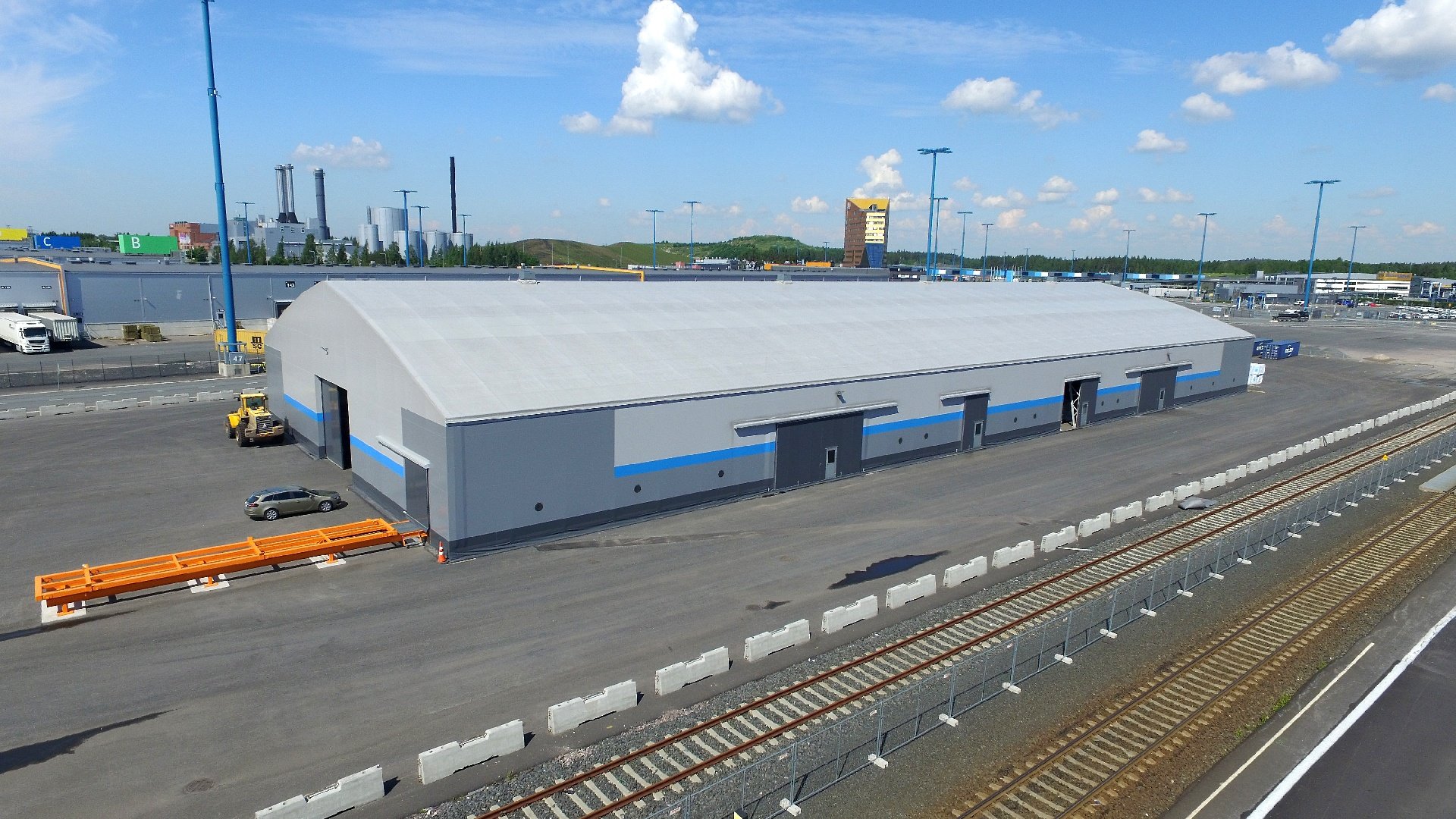 2. List necessary basic information
In order to provide a quote and draw up specified designs, we require certain initial information that helps us define the cost estimate and create preliminary designs. Initial information can simply be written down on a piece of paper. Our designers only need to know
• the purpose of use
• the desired size and colour
• the location of doors.
Naturally, the requirements will need to be specified later, but this information allows our designers to move forward and perceive the building process as a whole.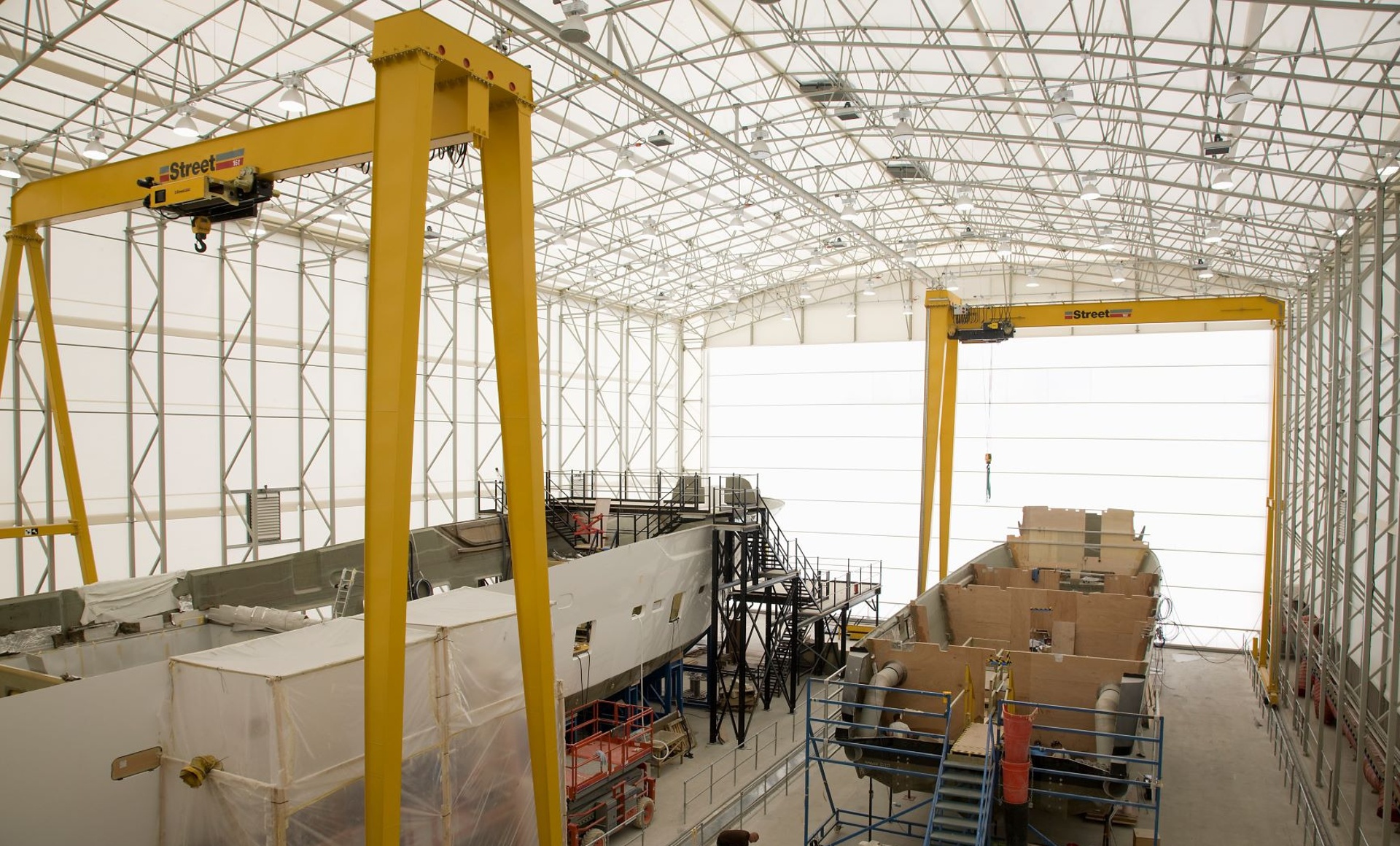 3. Find out the building site requirements
When necessary, a steel-framed building can be built without foundations to almost any terrain, but building site conditions always have an impact on the building structure and joints. No two buildings are alike, due to differences in location. Knowing the location of the new building is therefore essential to the design process. Will the building be built on new asphalt or on existing foundations? Is the terrain even, are there differences in elevation or holes that need to be considered in the structure? Early on, our designers can work with photos and a verbal description of the building site that will help them comprehend the site requirements. The terrain will be measured accurately later, as discovering differences in elevation in the erection phase, for example, would push the entire process back to the drawing board.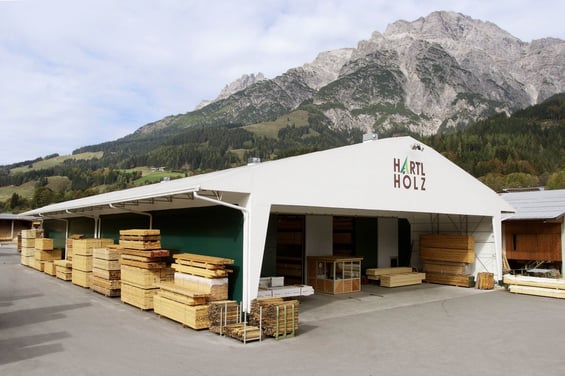 4. Specify information on building surroundings
Not only the terrain, but also other buildings located nearby have an effect on the structural requirements of the new building. The surroundings need to be taken into account in rainwater drainage and snow load calculations, for example. Particularly if the building is to be joined to another building, the joints need to be considered right from the start. Photos and drawings of existing buildings allow our designers to move forward and take these issues into account.
By providing this information, you can ensure that our designers are sufficiently informed from the start and no design surprises will set us back or waste precious time. The more accurate the initial information, the quicker and more affordable the design process is!
You can contact us at any stage of the project, we would be happy to help.
Do you have an urgent need for additional space? Contact our salesperson to get the building project rolling!