We are often asked what a steel-framed fabric building is suitable for. Is it possible to build a heated hall, or how long a continuous structure can we make? A steel-framed fabric building is a quick, cost-efficient and environmentally friendly option for all kinds of building needs, from heated indoor spaces to large, pillar-free implementations. Since every Best-Hall is individually designed, we can offer the ideal solution for even the most demanding requirements.
Below are five examples of special needs that we responded to with "we can do that!"
650-metre-long tyre test track in Ivalo
Nokian Tyres tests its tyres and simulates various extreme winter driving conditions at its White Hell test centre in Ivalo, which includes over 20 ice and snow tracks. In 2012, the centre was expanded with the addition of a 650-metre-long test building, in which tyre tests can be carried out indoors with the help of robotics. The continuous, pillar-free steel-framed fabric structures offers protection from wind and snow, providing the consistent conditions necessary for carrying out precise tests. For exhaust ventilation, the building is outfitted with powerful extractor fans and smoke removal nets.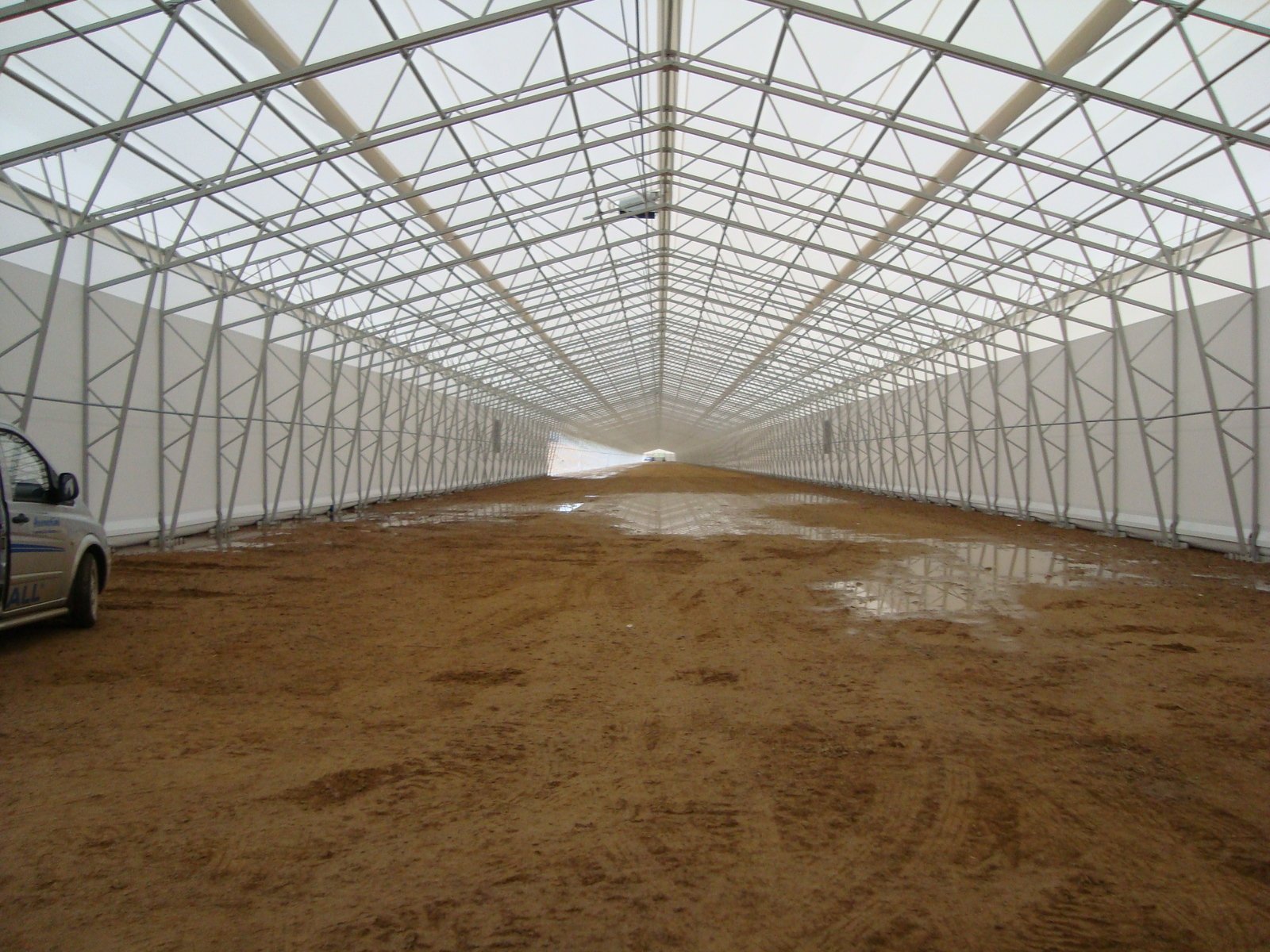 DETAILS
Building type: Test hall
Location: Ivalo, Finland
Year of construction: 2012
Dimensions: 650 x 18.6 x 4.5
Floor area: 12,090 m2
Foundation: Gravel foundation
A bright swimming and sports hall in Hampshire
Sports are highly regarded at St Neot's Preparatory School in Hampshire, UK, and in 2016 a decision was made to build new sports facilities for the school. The new hybrid hall with a floor area of nearly 2,000 m2 features a swimming pool section, a basketball court, a badminton court and locker rooms. The white steel frame of the building has been treated in accordance with the demanding environmental class C5M to withstand swimming hall conditions and the chemicals used in water purification. The ceiling and walls of the sports hall were outfitted with a translucent cover fabric, as a result of which the hall does not necessarily require any additional lighting during the daytime.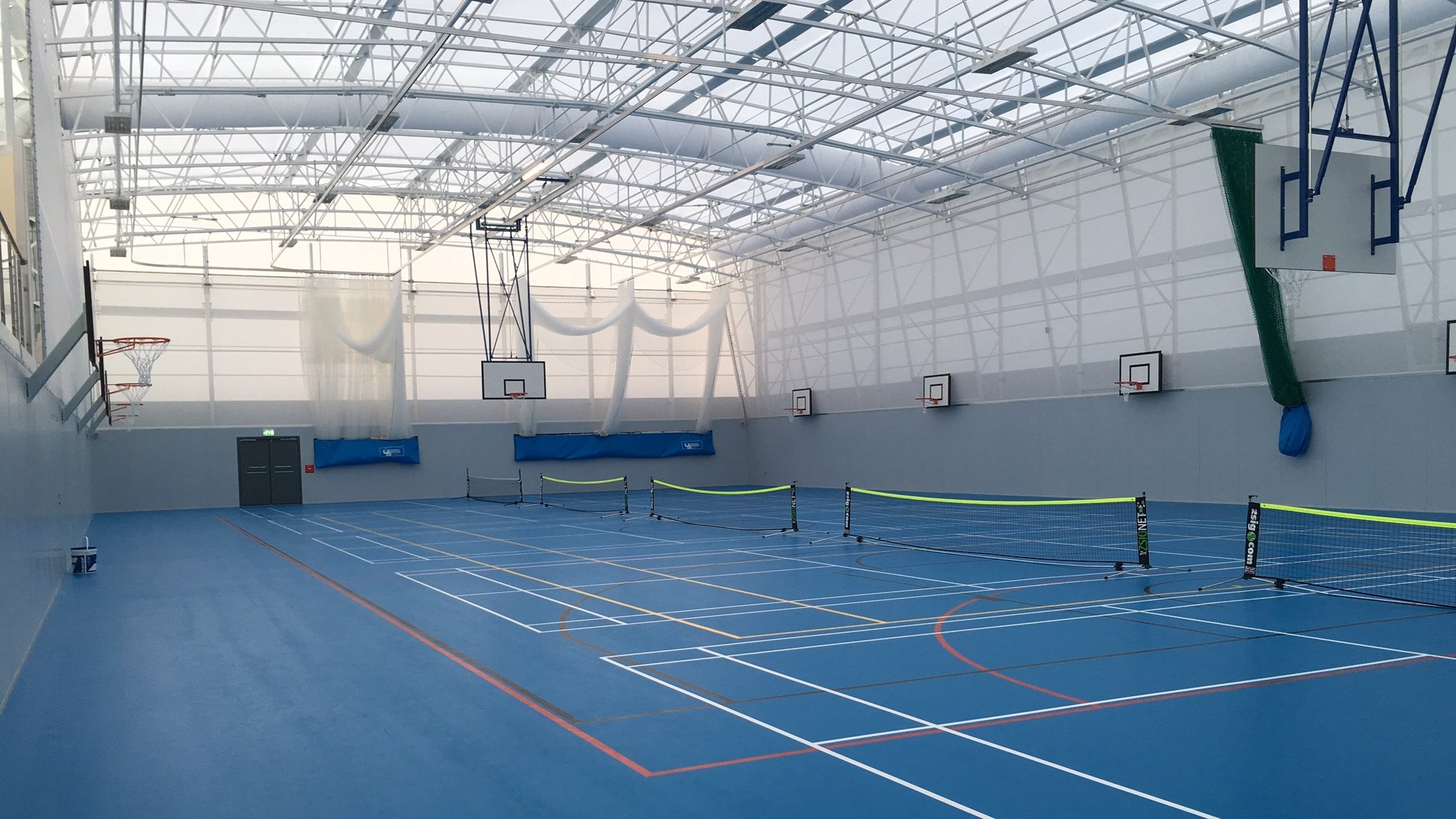 DETAILS
Building type: Hybrid sports hall
Location: Hampshire, United Kingdom
Year of construction: 2012
Dimensions: 40 x 25 x 7.20
13.5 x 25 x 4
11 x 31 x 4
Floor area: 1,641 m2
Foundation: concrete foundation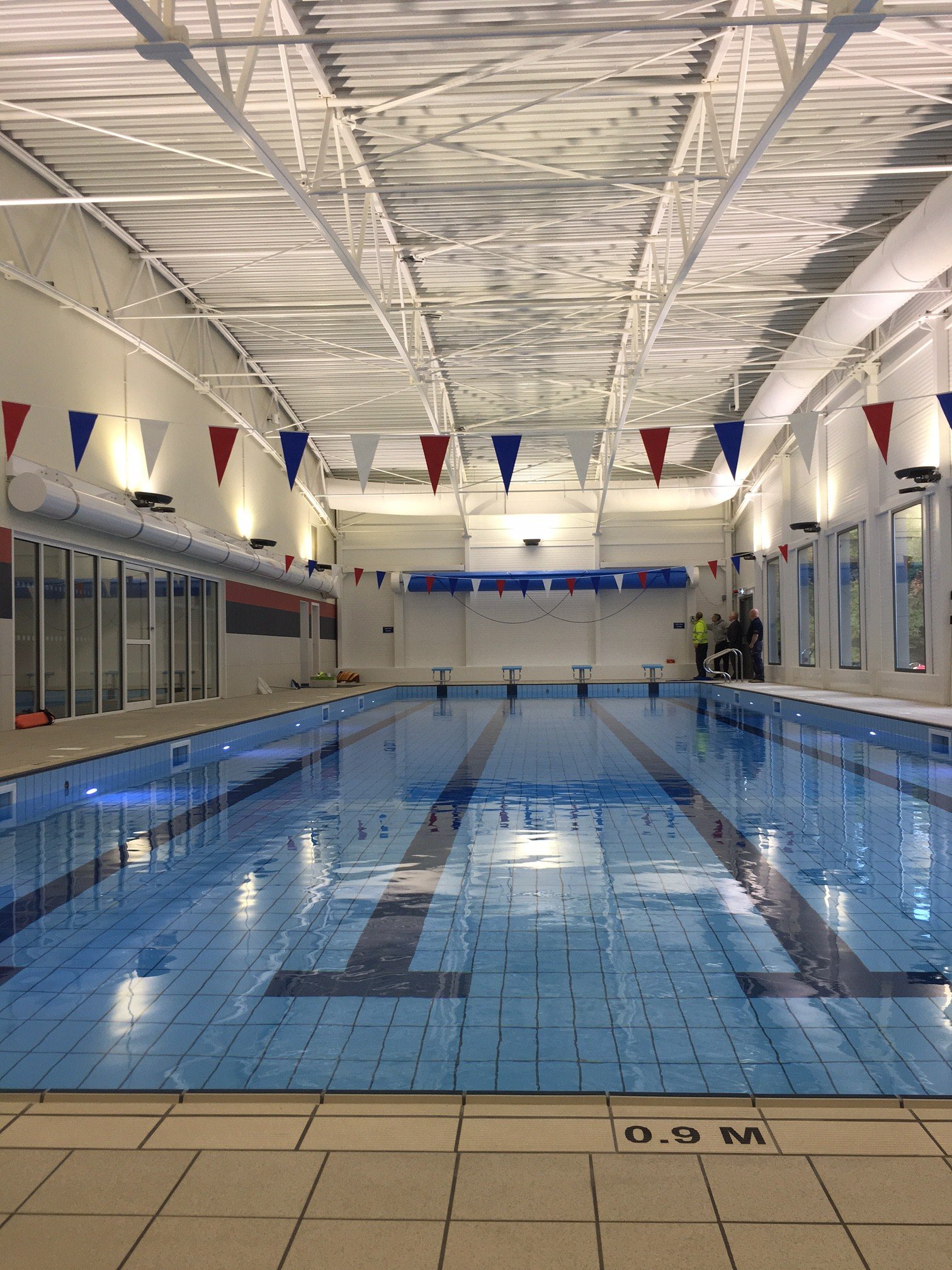 Drive-through deicing building at JFK Airport
John F. Kennedy International Airport in New York serves a large proportion of the air traffic between the United States and Europe, and the airport is used by nearly a hundred airlines from over 50 countries. The airport's services include a deicing building, where any snow and ice accumulated on the surface of an aircraft can be quickly removed before takeoff. Deicing the wings of an aircraft is important, as snow and ice have a significant negative impact on the performance and maneuverability of an aircraft. The heaters are attached to the steel frame of the fabric structure, which is open at both ends. Dimensioned to withstand the high wind loads of the airport, the hall is extremely durable and even survived Hurricane Sandra.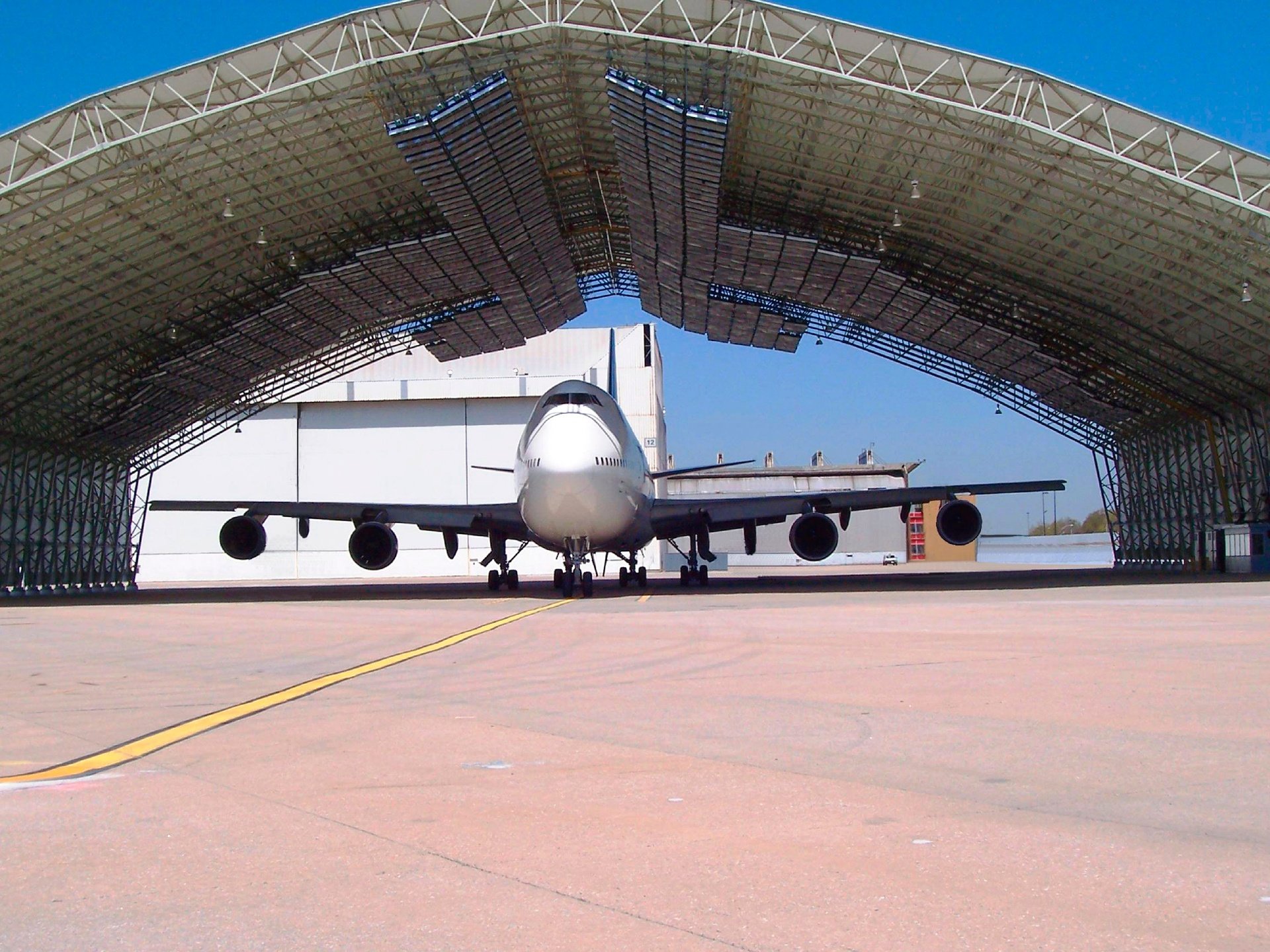 DETAILS
Building type: Aircraft hangar
Location: New York, United States
Year of construction: 2004
Dimensions: 80 x 80 x 19.4
Floor area: 6,400 m2
Foundation: concrete foundation
Immersive exhibition world in Cardiff
The British public service broadcaster BBC built a special immersive experience centre based around its popular Doctor Who television series in Cardiff for 2012–2017. The world of the science fiction series that has gained an international cult following was re-created inside a specially-designed steel-framed exhibition building featuring a PVC-coated cover fabric with an opaque, black interior surface for a proper outer space feel.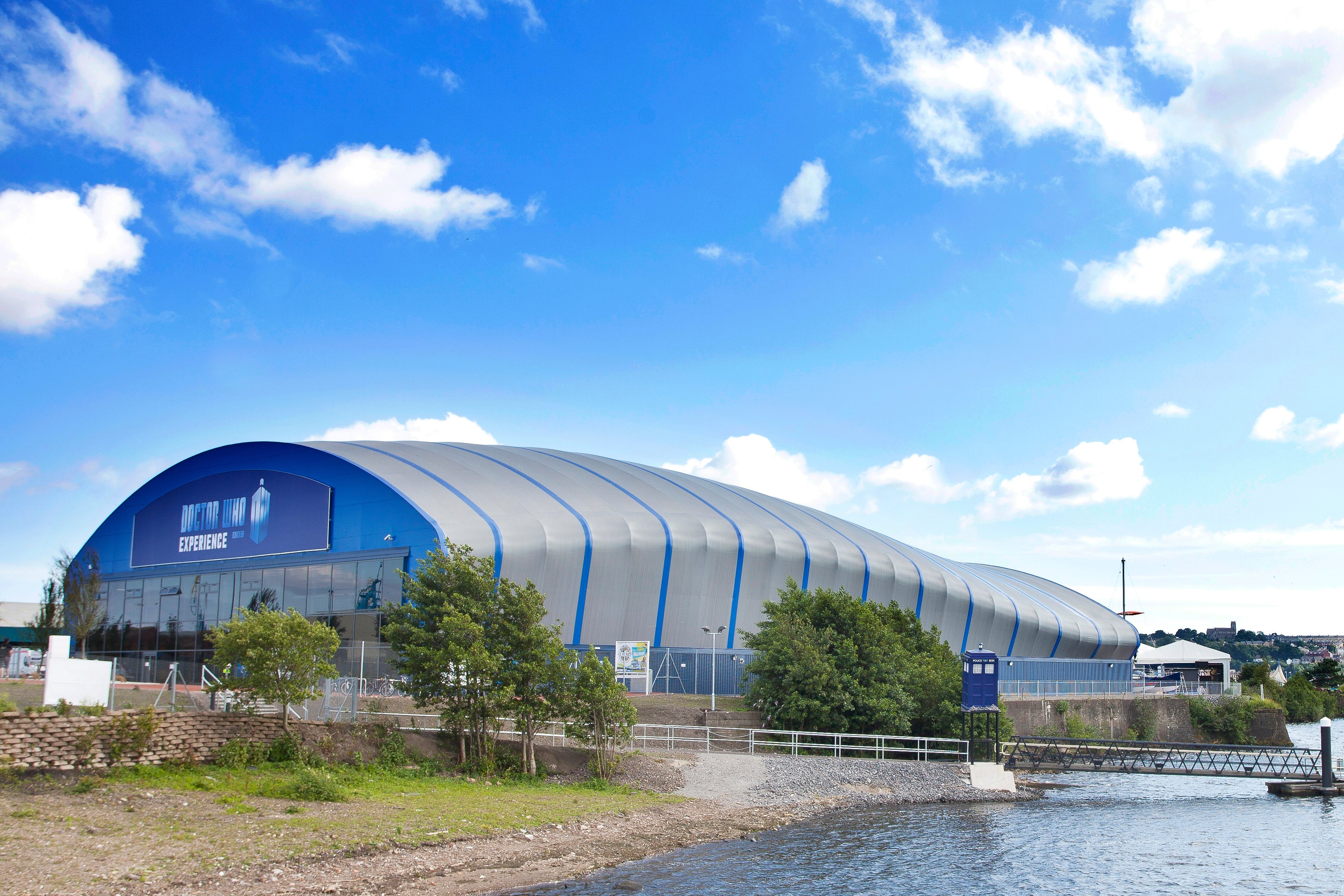 DETAILS
Building type: Exhibition hall
Location: Cardiff, United Kingdom
Year of construction: 2012
Dimensions: 70.3 x 42.80 x 4.85/9.6
Floor area: 3,007 m2
Foundation: concrete foundation
16-metre-tall aircraft hangar serving as a showroom in Saint-Nazaire
Airliner manufacturer Airbus showcases and finalises its aircraft inside an aircraft hangar with a floor area of over 1,000 m2 located in Saint-Nazaire, France. The two hangars with continuous interiors joined together by a central pillar expand the available space up to a width of 50 metres.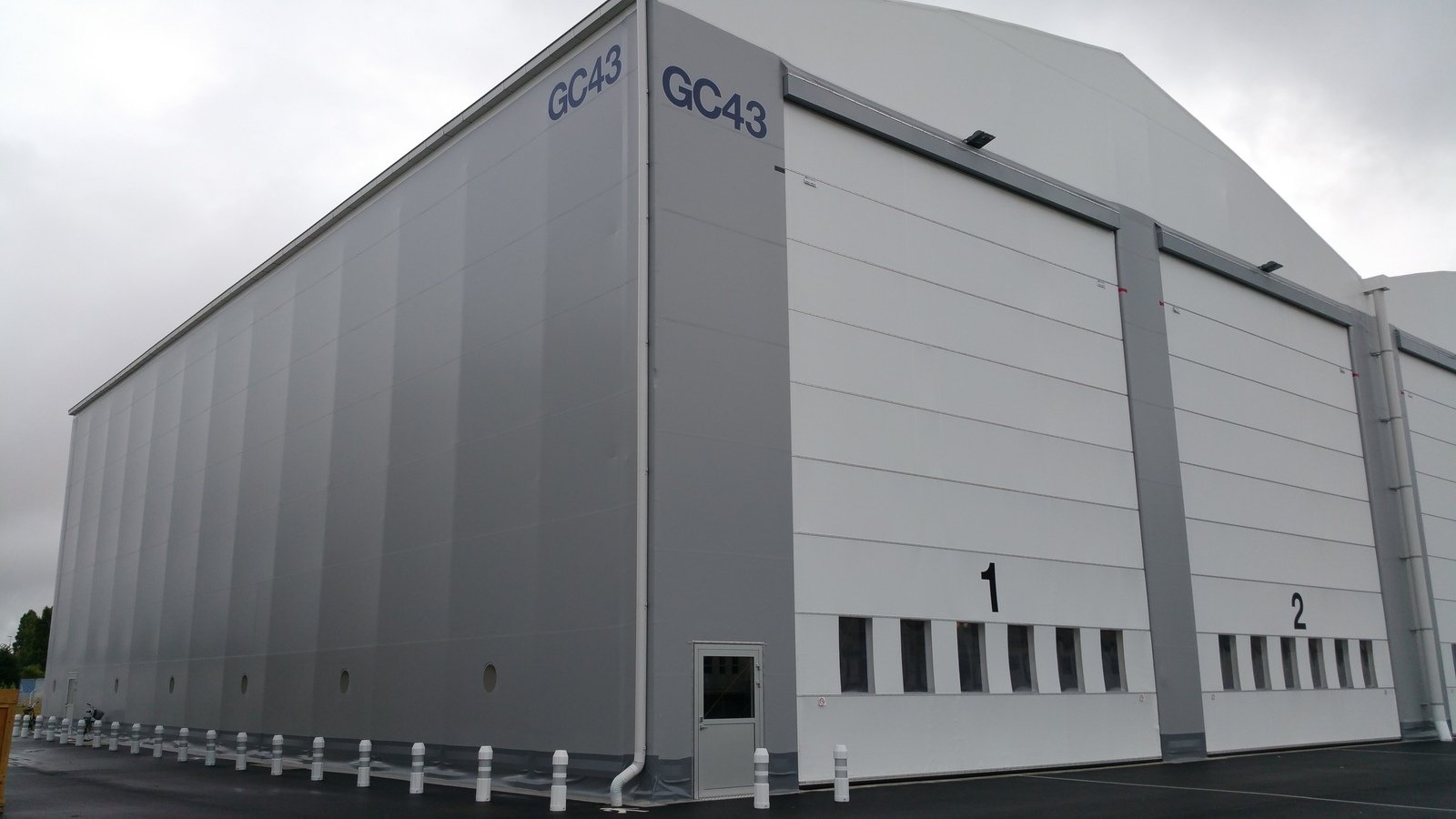 DETAILS
Building type: Showroom hall
Location: Saint-Nazaire, France
Year of construction: 2016
Dimensions: 39.4 x 25 x 16
Floor area: 985 m2
Foundation: asphalt and concrete foundation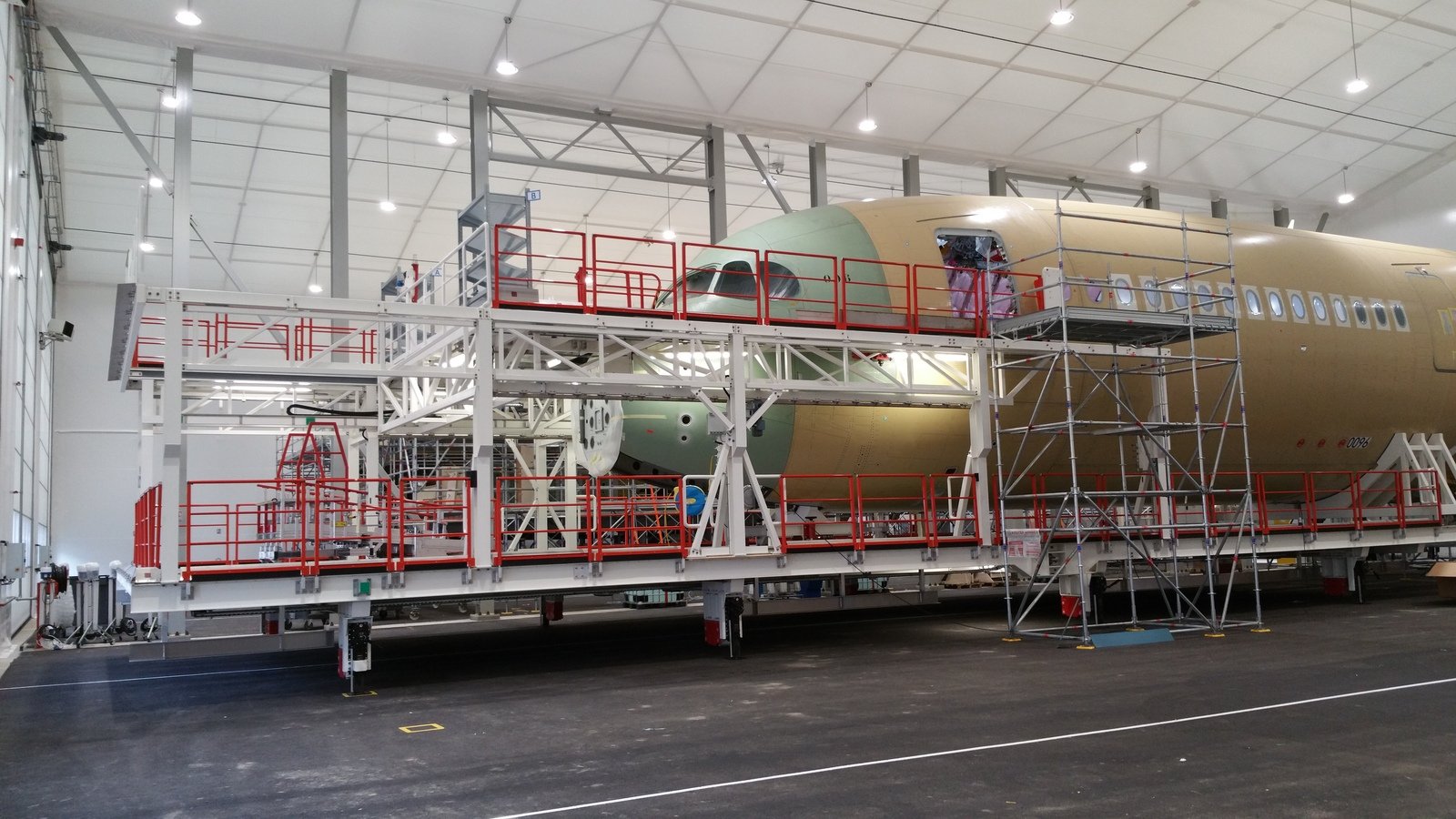 What kind of hall would you like to have built? Contact us and let us work together to design a solution ideal for you!