On 6 April 2020, the leadership of Best-Hall, the Kälviä-based manufacturer of quality buildings which is vying for a top position in its field, will be assumed by Tuomas Tuomela, who has a long history in managing industrial service business on a domestic and international scale. What are his thoughts upon assuming this inspiring position?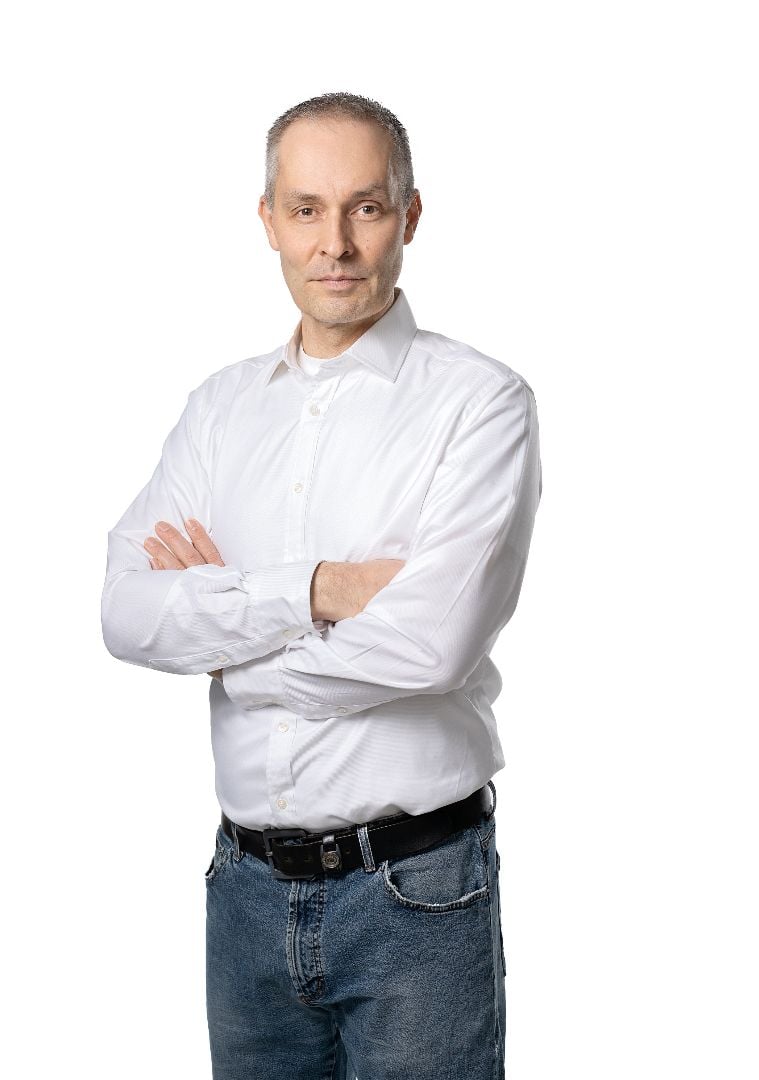 "There is no denying that I am taking up my duties at Best-Hall during a very interesting time. That being said, I look to the future with confidence. Best-Hall is a truly iconic company in its field, with a strong brand built around quality and durability," Tuomela says.

Tuomela, who originally earned his stripes in worldwide service business, lists a goal-oriented approach, customer understanding and the capacity for practical implementation as a few of his strengths. He has a clear vision of the core business operations.

"Customers are at the centre of all business activities. During my career, I have even worked as a permanent board member in customer companies, so I dare say I have the perspective to understand customer needs and ensure the quality and competitiveness of our business operations."

Quality as a competitive advantage

Continuing its profitable international growth and seeking a leading position in the Nordic market, Best-Hall is an exceptional company in its field – even on a global scale.

"Our strategic choice of situating our production in Kälviä, Finland, is a definite competitive advantage. The modern production arrangement that is practically fully in our control enables us to do things that are difficult for others to achieve: we can combine reliability and high quality with competitive pricing and exceptional durability."

The production investments made in recent years have served to further strengthen Best-Hall's position. However, quality is made up of many components and ensuring it requires everyone in the Best-Hall team to be able to cooperate effectively throughout the process from the first sales lead to installation.

"State-of-the-art production, people pulling together, shared goals and modern operating methods and tools are some of the factors enabling us to increase the share of our exports to more than 50% of our turnover."

Open and goal-oriented management

It is easy to believe the approachable and chatty Tuomela when he says that he swears by openness in management activities and indicates that he likes to listen to staff members and customers alike.

"Ultimately, there are very few things that cannot be talked about openly. Openness also involves everyone getting important information at the same time. As such, I would like to convey to all Best-Hall employees and customers that my door is always open."

Tuomela describes himself as a "goal-oriented doer" whose management philosophy also includes keeping a close eye on the agreed measures that are intended to lead the company towards its objectives.

"I am not afraid to get my hands dirty, whatever the task may be. This is why I hope that I will always be informed of any issues as early on as possible, so that we can find the solutions together. I find that managers need not meddle with things that are already working but should instead provide support where it is needed."
Tuomela's thinking has been shaped by a long international career over the course of which the father of three has faced a broad spectrum of situations which have all helped him grow as a person.

"One of these experiences was my assignment to Russia for slightly more than five years. During that time, I learned that the world we live in is far from black and white. A manager must pick up on a lot of nuances and seek to understand the thinking of others at all times. Diversity is a richness," says Tuomela in conclusion.
Tuomas Tuomela in brief:

• A 47-year-old electrical power/automation engineer
• Married with three children, Jere 20, Aino 18 and Ella 16
• The family's shared hobbies are floorball and sailing.
• Tuomela keeps himself fit by walking, swimming and fitness boxing.

Key points of previous work history:

2018–2020 Viafin Service Oyj, many different positions within the group; corporate acquisition of Gasum Tekniikka and listing on the First North market place of Nasdaq Helsinki
2016–2020 Viafin Process Piping, Managing Director responsible for the domestic maintenance and installations of industrial piping
2015–2016 Outotec, bolstering the UK regional organisation and initiating four operation and maintenance contracts
2014–2016 Outotec, integrating the acquired operations of Kempe International and Sinter Plant Service into Outotec's operations
2012–2014 Outotec, assignment to Saint Petersburg, Russia; in charge of initiating the operation and maintenance of the Mikheevsky GOK copper refinery
2008–2011 Fortum, assignment to the city of Tyumen in the Siberia region of Russia; in charge of the operation and maintenance of power plant unit CHP2 and later CHP1
2007–2008 Fortum, maintenance director of the Meri-Pori power plant
2003–2007 ABB Full Service, in charge of the outsourced maintenance of the rolling mill and pipe factory at Outokumpu Poricopper
1993–2003 implementation, sales and project management tasks for a variety of automation projects in Finland and abroad